Vintage 1940's Makeup Tutorials
1940's Makeup Tutorial books. Makeup and hairstyle advice as actually taught to women in the war era of the 1940's. Download direct to your device.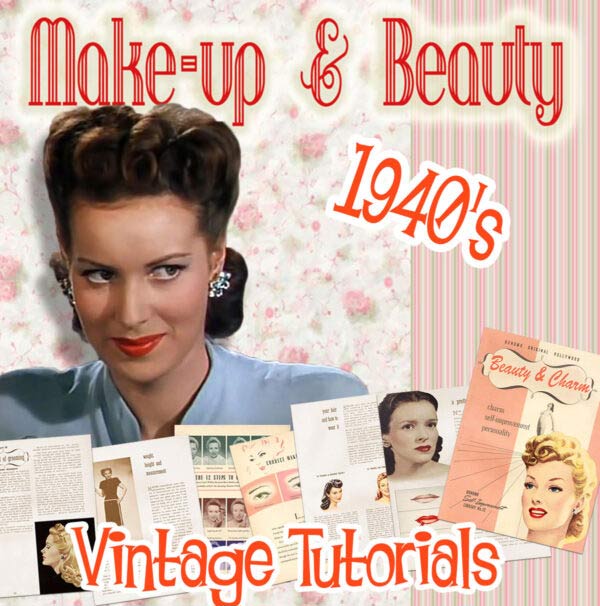 DOWNLOAD INSTANTLY – direct to your device. Want to be a 1940's bombshell? Then these fabulous and beautifully restored 1940's Makeup Tutorial books are the answer. Written by beauty gurus Joe Bonomo and the Westmore brothers. There is no better way to achieve the beauty look of this glamorous decade, than to learn from the masters. Beautiful and inspiring. PDF e-book – Can be read on smart phones / tablets / laptops!
Upon payment you will be forwarded to a secure Download Page.
Price: $9.99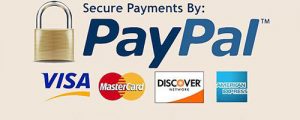 1940's Makeup Tutorials – Video Summary
Make-up & Beauty – A 1940's Guide
The Westmore Brothers definitive guide to Hollywood make-up styles of the 1940's.
A rare out of print book, lovingly restored with full color illustrations.
What is Beauty ? What is Glamour ?
Make-up and glamour for your skin type.
How to restore beauty.
Do's and Don'ts for your face shape
Correct hairstyles for your face type
The Correct Make-up for your eyes, nose and lips
Correct way to apply make-up
Glasses versus Glamour !
1940's Beauty and Charm – Bonus Book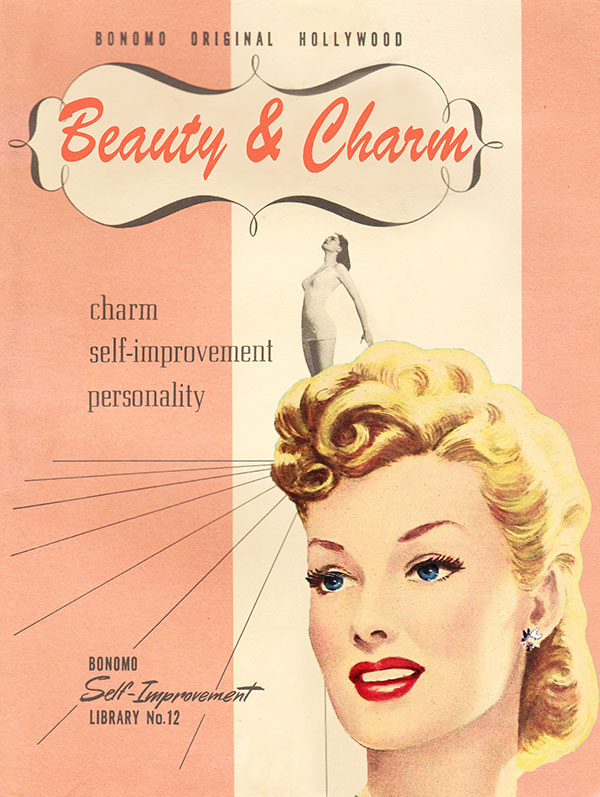 PLUS a brand new addition – 1940's Beauty & Charm – by Joe Bonomo. This is a rare gem. A textbook to beauty for the 1940's woman by a leading beauty and fitness expert.
Your Type – Womanly, Aristocratic, Exotic, Outdoor girl, Gamine, Sophisticate.
Exercises and diets.
How to make up to your 'face type'
Glamorous pin-up Eyes.
How to do pin curls
1940's manicure tips.
Clothing advice – your type, colors .
and so much more !
Price: $9.99
These 1940's makeup tutorial books are included in our bargain bundle pack of vintage makeup tutorial books. Beauty guides from the 1920's to the 1960's. All for just $19.99.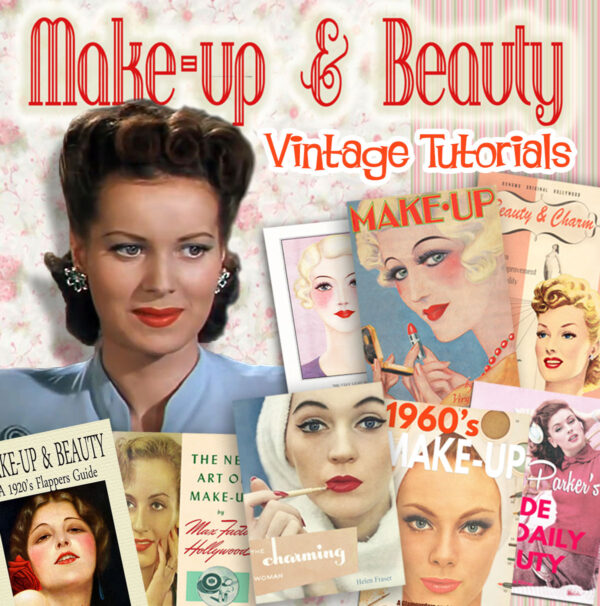 Further Reading
Read our concise fully illustrated history of 1940s Makeup styles and cosmetics.
Learn about the cosmetic innovations of the 1940's, where to buy 1940's style makeup today. Be inspired by scrolling through a huge gallery of vintage 1940's makeup images.