1960s Makeup Tutorial Books
Download direct to your device, these vintage 1960s Makeup Tutorial Books. Learn the art of makeup and beauty as actually taught to women in the decade of The Beatles and the Rolling Stones.
1960's Make-up – Illustrated 1963 Tutorial.
*How to choose your make-up
*Harmonizing color
*Balancing your face with make-up
*Shaping the brows
*Complete Step by Step
*How to make up the eyes
*What to do if you wear glasses
*Complete 1960's Skincare course
*Face saving facial exercises
*Hand care and the 1960's Manicure.
Bonus Booklet – Suzy Parker's Daily Guide to Beauty
Arguably the world's first "Supermodel" Suzy Parker was an American model and Vogue magazine's "face of the post war American woman". Her career as a model reached its height in the 1950's, appearing regularly on the cover of dozens of the most elite fashion and beauty magazines as well as in advertisements and several screen roles.
Price: $9.99 – Secure purchase via Paypal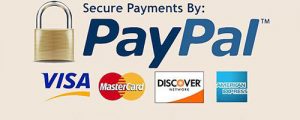 ———————————————————————————————
This product is included in our bargain bundle pack of vintage makeup tutorial books. Beauty guides from the 1920s, 1930s, 1940s, 1950s and the 1960s ! All for just $19.99.
For more vintage makeup reading, check out the full History of 1960's Makeup over on Glamour Daze.