Vogue Super Model Barbara Mullen shares her eye make-up secrets –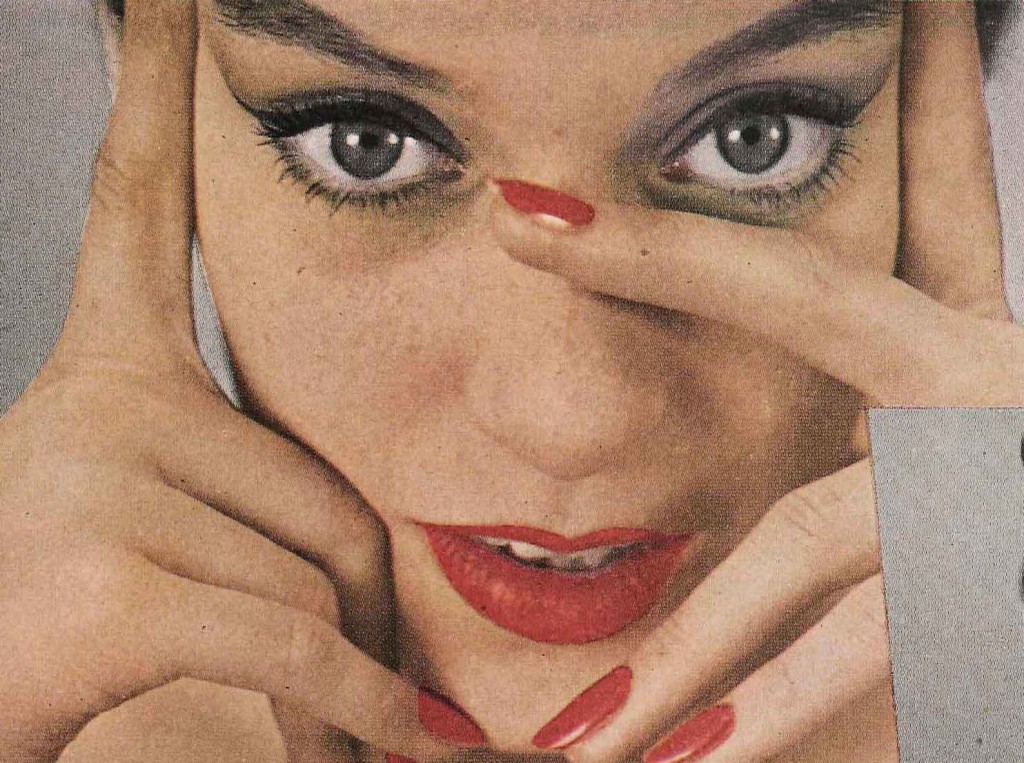 The stunning model Barbara Mullen will show you her technique for 1950s eye makeup, the ultimate trompe-l'oeil, calculated to double the size of your eyes and add to their brilliance and magnetism.
Seat yourself comfortably, with your elbows on a firm base for a slow, steady hand.
Have a strong light and self supported mirror. See that your pencils are well pointed, your brushes supple and clean.
For street and daytime make-up : steps 1,2,5 and 6 only.
For the evening: go through all the steps
No other make-up demands such patience and finesse. But none pays such startling rewards.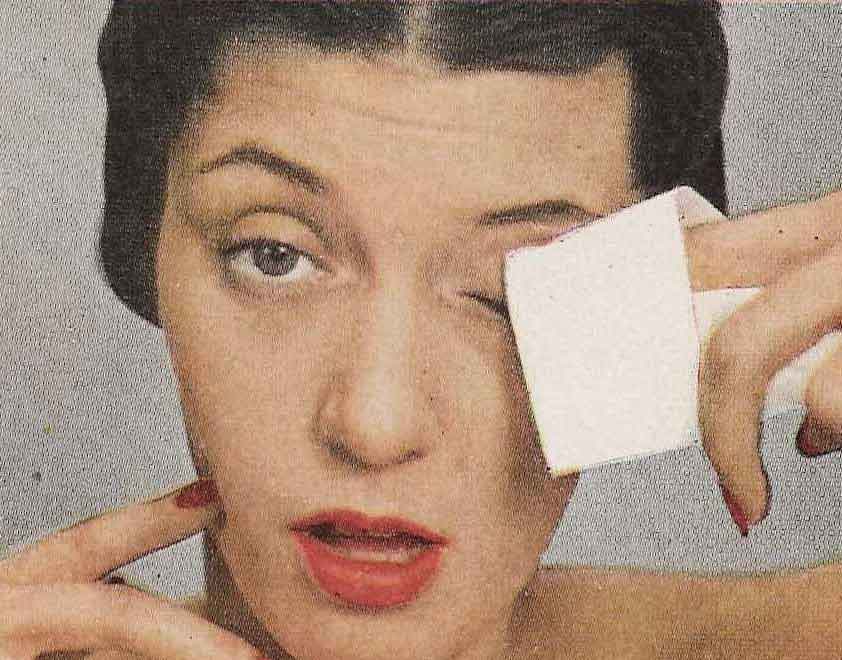 Step1 -Be sure the eye area is absolutely clean and dry, with no residue of cream.
Step2 -Smooth a veil of eye shadow toward the temple, first a neutral base, then a shade to match your eyes or costume.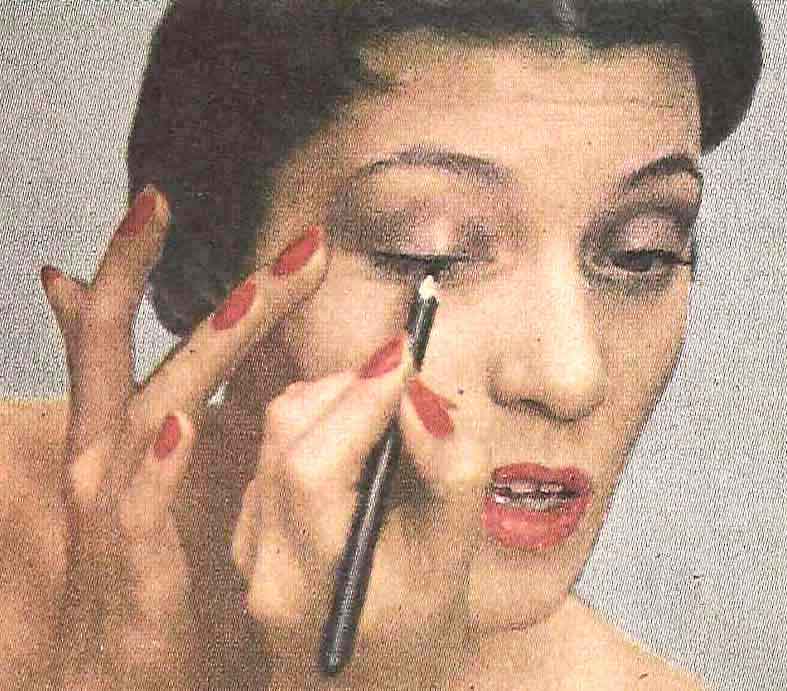 Step3 -Pull the skin taut; outline the edges of both lids with, perhaps, a tilt at the outer corner.
Step4 -With a pencil trace a hairline curve on the lid along the top of the eyeball.
Step5 -Take a soft pencil and feather in the eyebrow with short light strokes.
Step6 -Brush mascara over the lashes several times.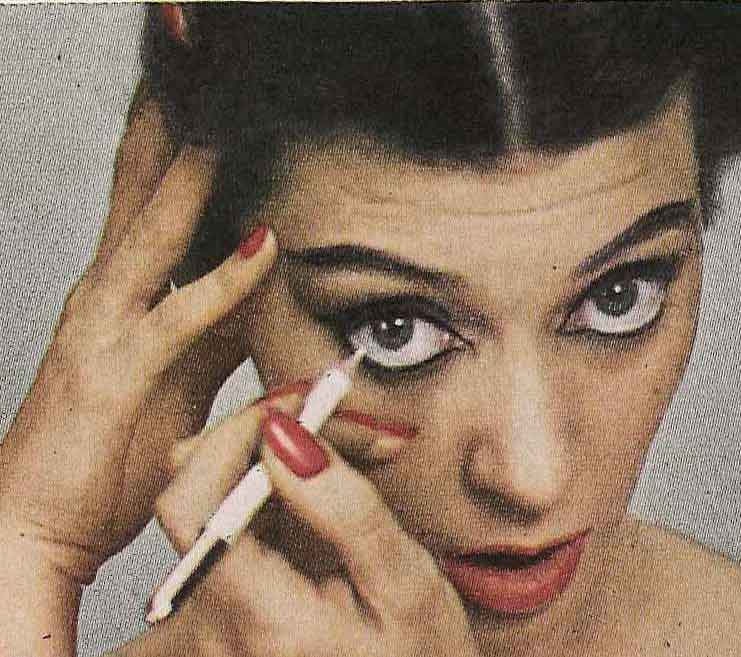 Step7 -For enormous eyes trace the rim of the lower lid with a white pencil.
Barbara Mullen – one of the first super models of the post war era was recently tracked down by John-Michael O'Sullivan of the Guardian. She lives now in Switzerland and still has those beautiful eyes !
Read also 1972 projects excellent earlier Barbara Mullen feature about this enigmatic model who "disappeared" from us all!
That's all !
Download direct to your smartphone, tablet or laptop, beautiful, inspiring vintage makeup guides from the 1920s, 1930s, 1940s, and 1950s