Make-up goes for White Lipstick 1959
White lipstick. Amid the rainbow of bright colors produced by the cosmetic industry at the tail of the 1950's, the newest look in this year of 1959 is the chalk white lip color, and white eyeshadow!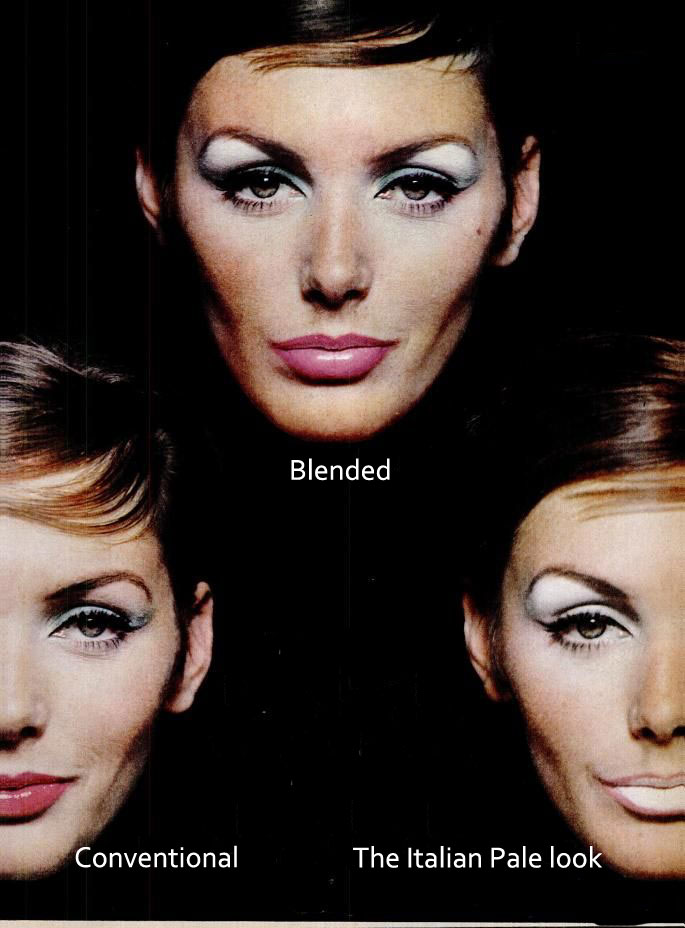 1.The face on the left is made up in a usual way.
2.The face on the right shows where to place the white for proper blending with color.
3.The final blend of white and color is shown in the middle.
Lipstick's Dramatic Change
White lipstick – an Italian idea, has been growing in popularity with American high fashion women for the past year or two. Now available in quantity from many cosmetic producers such as Revlon and Max Factor , it is out -selling all other lipstick shades this year.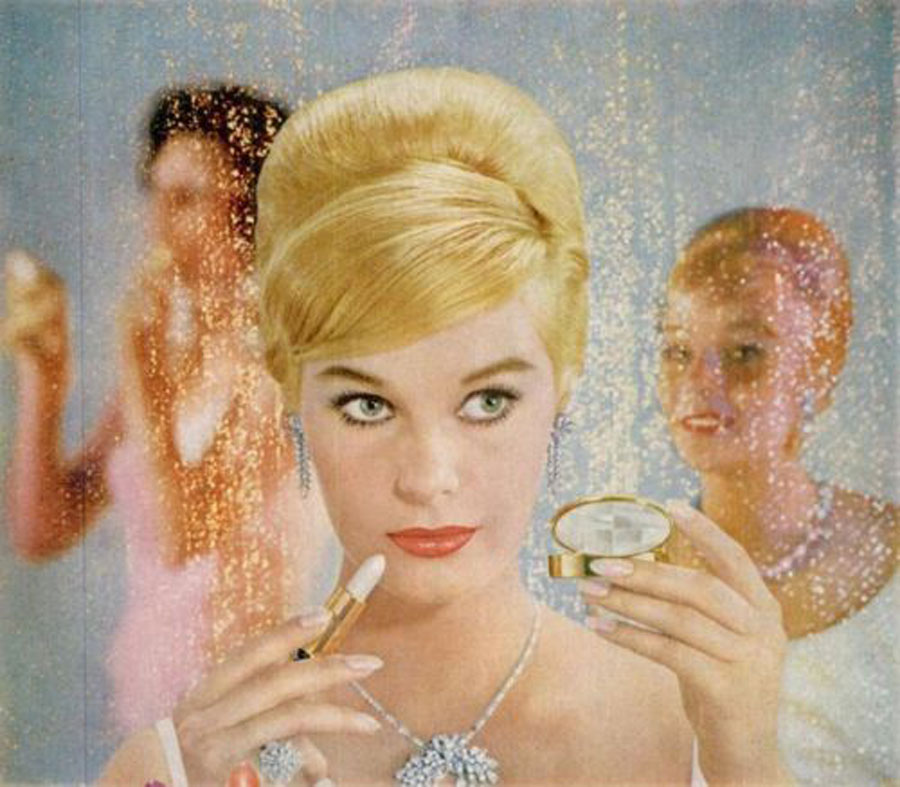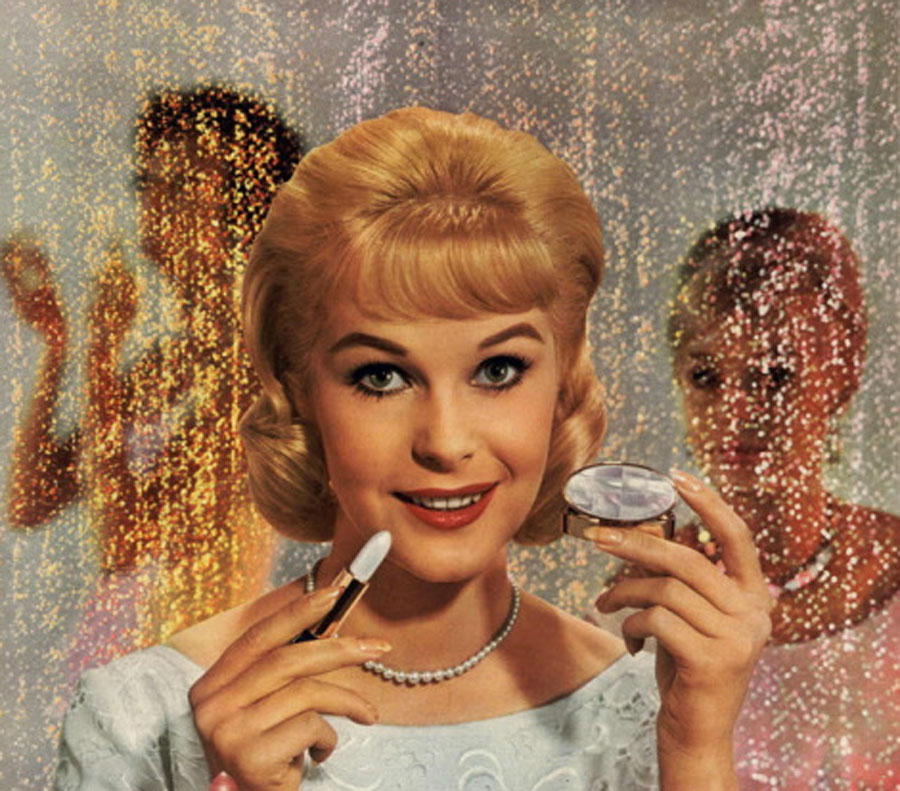 White eye-shadow makes eyes look larger. White lipstick makes the wearer look at all times as though she had just licked her lips.
Could this pale new look define the coming 1960s makeup look?
That's all !
Download direct to your smart phone, tablet or laptop. beautiful illustrated vintage makeup guides.