1930s Makeup and Beauty guides – Video preview
Seeking an authentic 1930s Carole Lombard or Joan Blondell look?
Two rare make-up books found in an Oxford market and beautifully digitized. Make-up by Virginia Vincent and The Art of Make-up by beauty guru Max Factor.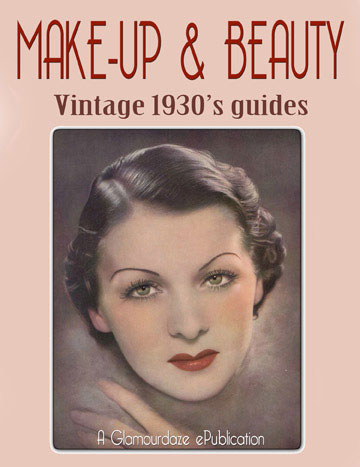 The 1930s makeup look evolved markedly from pencil thin eyebrows and expressionist rouges and lip shades of the early 1930s, to the Hollywood influenced ideals of Max Factor.

The application techniques for makeup in the 1930s are fascinating to read.For one thing – Mascara was called 'Mascaro' ! The secrets of facial contouring and highlighting were only known to a few, and women eagerly grabbed manuals like these in order to learn from the masters on how to emulate their favorite stars style.
Make-up and Beauty – Vintage1930s guides – is a charming and entertaining collection of restored vintage makeup tutorials. A trip back in time to a more feminine era.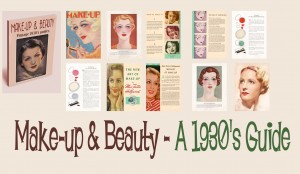 Learn key 1930s makeup styles:
1930s style tips
how to apply 1930s style make up
1930s eye makeup tutorials.
Make-up for the Light Blonde type.
Make-up for the Golden Blonde type.
Make-up for the Chestnut brunette type.
Make-up for the Dark brunette type.
Make-up for the Titian-Haired type
Make-up for the White-haired type.
Harmonizing
Powder technique
Vintage 1930s Lipstick technique
Rouge technique
Care of skin before and after make-up
and so much more !