Rare 1940s Hair Tutorial book 1943
Fashion Do's and Don'ts for the 1940's Woman – by Colette
Hats Hairdos and Makeup 1943 book by Colette. An extremely rare and much sought after illustrated 1940's hair tutorial book, with specific advice for your type in achieving the best 1940's look. 48 Page Book.
Basic lines to Conceal or Reveal Points
The Oval Face
The Long Face
The Round Face
The Square Face
Makeup Hints
The Broad Face
The Heart Shaped Face
The Diamond-Shaped Face
The Triangle-Shaped face
The Flat or Bulging crown
Accessories and Color
Girls Who Wear Glasses
PLUS –  a bonus War Era Beauty Booklet by Max Factor.
Price $9.99.
It's a largish file – so download time may vary according to your ISP speed and PDF reader.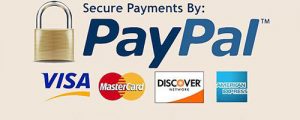 For more 1940s hairstyle books see our 1940's Hairstyle Tutorials Bundle