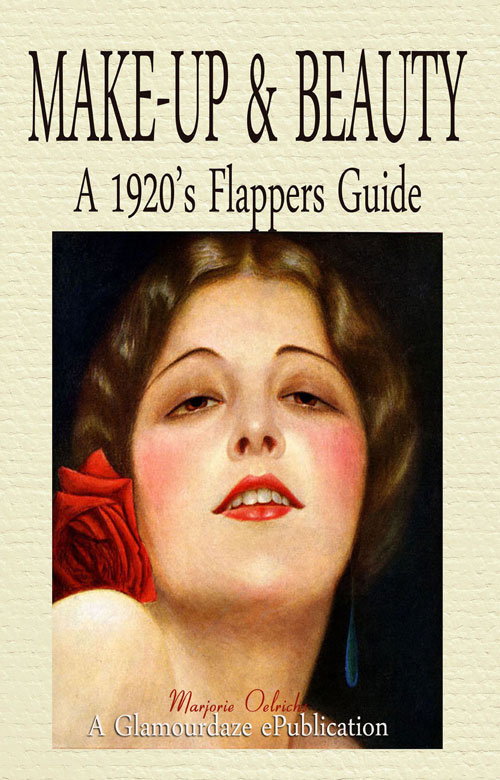 An original 1920's makeup tutorial book, direct to your device. Learn the art of 1920's makeup from an original flapper from 1928.
The Flapper Makeup Look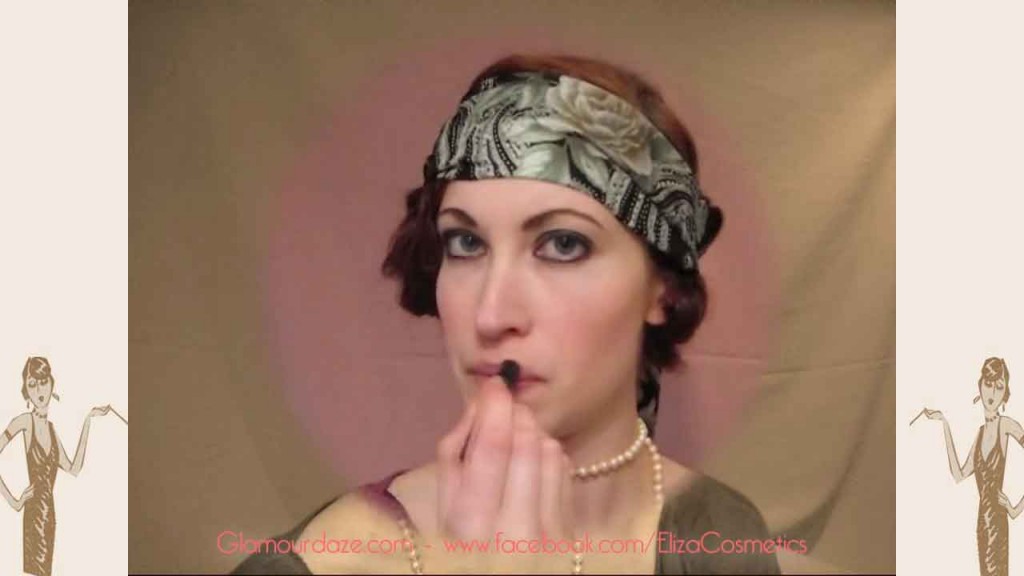 The 1920's make-up revolution really took off with the style of the flapper. the new heavy make-up look was a reaction to the demure Edwardian era and women were increasingly driven by marketing through cinema and advertising.
The inventions of the 1910's of mascara, lipstick, eye-shadows, pan-sticks, powder compacts etc by leading innovators such as Max Factor, Maurice levy and TL Williams the founder of Maybelline were now to be found on dressing tables and women's handbags all over the developed world.
Gone were the poisonous lead sulphur and mercury concoctions of earlier years. Now it was time for nice girls to be bad. The popular foundation look was still pale, with plenty of rouge, lip color and kohl eye shadow.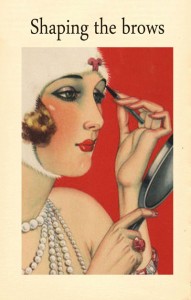 Helena Rubinstein wrote in a 1920s magazine that ' If you can show me a woman who doesn't want to look young and beautiful – well, I'm afraid she isn't in her right mind. Women all want it – and we admit that they do ! ' The bow lip was particularly common and is the defining look for lip make-up of that glamorous decade.
1920s Makeup Gallery
[nggallery id=8]
Vintage Makeup Tutorials
You can instantly download direct to your smartphone, tablet or desktop – beautiful original vintage makeup tutorials from the 1920's, 1930's, 1940's, 1950's and the 1960's. Learn more about this amazing era, when women found personal emancipation of their femininity.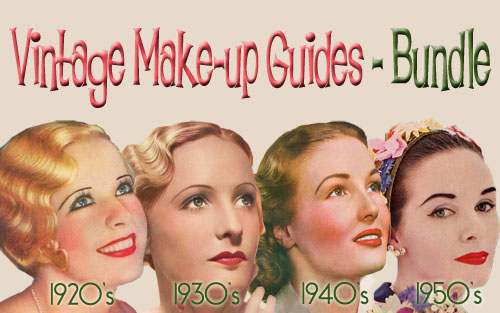 History of 1920's Makeup
For a complete illustrated history of 1920's Makeup, key looks and image galleries – visit our sister channel Glamourdaze.