Vintage 1930's Makeup Tutorials
DOWNLOAD INSTANTLY – direct to your device. Two beautifully restored 1930s Makeup Tutorial Books. The glamorous art deco decade of the 1930's. Learn how the Hollywood sirens achieved their glamorous look. Beautiful and inspiring. PDF e-book – Can be read on smart phones / tablets / desktops!
Price: $9.99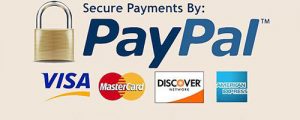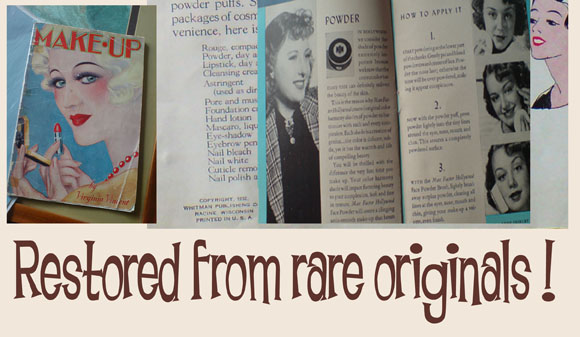 Make-up & Beauty – 1930's Guides
Make-up by Virginia Vincent 1932.
The purpose of this book is help you in making up your face, observing contours and
colors of the early 1930s period.
Beautifully restored
From this ..
To beautiful high resolution restored imagery.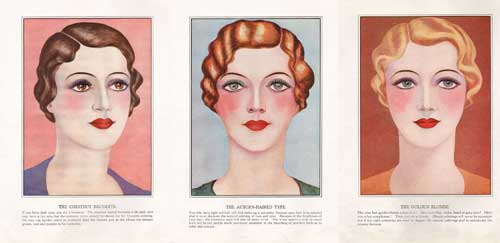 Make-up for the :
Light Blonde type.
Golden Blonde type.
Chestnut brunette type.
Dark brunette type.
Titian-Haired type
White-haired type.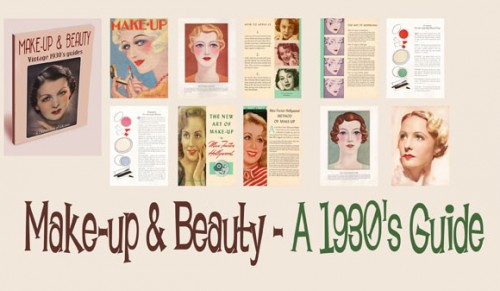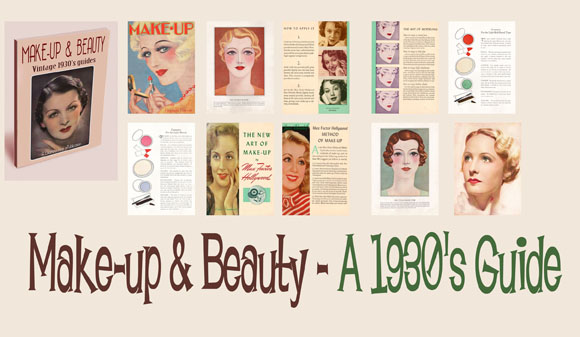 The New Art of Make-Up by Max factor.
Learn tips from the master, as taught to Hollywood actresses
such as Carole Lombard and Claudette Colbert.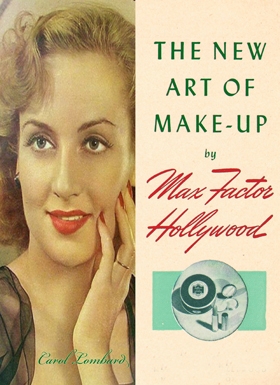 * Harmonizing
*Powder technique
*Lipstick technique
* Rouge technique
* Care of skin before and after make-up
and so much more !
———————————————————–
This product is included in our bargain bundle pack of vintage makeup tutorial books. Beauty guides from the 1920s, 1930s, 1940s, 1950s and the 1960s ! All for just $19.99.
Further Reading:
Read our concise fully illustrated history of 1930s Makeup styles and cosmetics. Find out how the flapper look of the 20's evolved in to the Hollywood looks of the early 1930's.
Learn about the cosmetic innovations of the 1930's, where to buy 1930's style makeup today. Be inspired by scrolling through a huge gallery of vintage 1930's makeup images. Learn the key makeup looks of the 1930's and so much more.